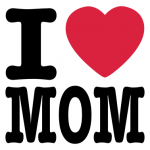 When I was a child, I remember my mother getting on the floor and playing Barbies with my sister and me. I admired the way she colored in coloring books – outlining the drawing and lightly coloring the inside. I appreciated how she comforted me (and got angry in my defense) numerous times when I came home from elementary school, crying after being bullied.
I miss the way she rubbed my head as I laid on her lap, how she braided my hair at night and how small I felt when she gave me a big bear hug.
As humans, none of us are perfect but there's something about mothers. As little kids, we fall in love with our mothers – they are our superwomen. There's an element of our mothers that will always feel just right – perfect – for us. It resides at our core.
Our mothers are our first everything. Our first best friend, our first love. Our coach and witness for our first milestones. Biologically, we come out of the womb expecting her voice, her smell, and her nurturing. Since day one, we are programmed by attachment promoting behaviors to find her and to have a bond with her.
Our mothers have shown us if we cry or get upset, we can trust that someone would be nearby. She was the secure base we looked back at for reassurance when we took our first steps and started exploring the world. She made the world a safe place for us to grow and thrive. She made us laugh off "boo-boos" and, later on, probably was the first phone call after a disappointment, loss or failure. Depending on your life experience, your adoptive or foster mother may have been the first person to teach you what a mother or a family means and help you heal past wounds.
We all know the greatest thing we can experience in life is love. First, it's the unconditional love from our parents. Then it is the unconditional love we have with our partner and our own children.
It is our first relationship, the one with our mother, that is the foundation for love. Research has shown our capacity to love and to have relationships with others is rooted in the relationship our mothers provided for us. It is within this relationship that we learn trust, communication, comfort, and self-esteem. When we walk down that aisle to get married, in many ways we have our mothers to thank. We've "graduated" in love.
Mothers, the world is a better place because you are a force of love. You are not only nurturing and giving love, you are spreading it. You are creating the blueprint for generations to come.
Whether you're a new mother or have a masters in mothering, it's time to celebrate your power. As daughters and sons, it's a time for us to be grateful for receiving the ultimate gift. Whether our mothers are alive or have passed, we must reflect upon how we can honor the love we've been given. How will you choose to pass it on?
B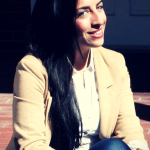 arbara DiGangi is a Licensed Master Social Worker and studied Social Work with a concentration in Advanced Social Policy at New York University. Barbara has over seven years of experience working intensively with children and families addressing a variety of issues from family dynamics and Reactive Attachment Disorder (RAD), to Autism and depression.  While working with adoptive families, she found herself helping families understand attachment and began seeing results in her clients through this approach. Barbara's "why" for Project Bond is to ensure all people develop the capacity to have fulfilling and healthy relationships, and also to advance the tremendous, positive impact attachment can potentially have on societal issues.