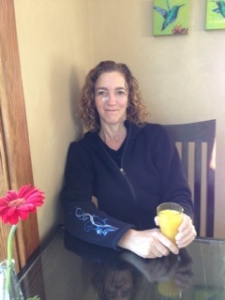 I turned 50 this past December.  It was one of the best days of my life.  My husband and son showered me with love and affection.  I received phone calls from family and friends, and got lots of Facebook love.  Topping the evening off was dinner out with Tom and one of my BFFs, Peggy and her husband Jimmy.  It was definitely a day to remember.  Leading up to it I was excited, and also pensive.
If I'm lucky, I'll have lived half or a little over half my life and at some point I'll probably write about how I'd prefer to spend the next half.  On turning 50, one thing I knew for certain was that I'd hear from the AARP and I'd need to get a colonoscopy.
My husband had one a couple years ago and I knew what to expect.  Drinking lots of liquids and spending a lot of time in the bathroom.  Everyone says the preparation is the worst.  Well, I'm here to say it wasn't so bad.