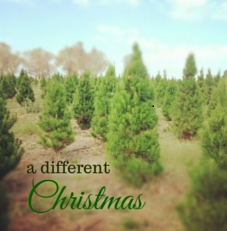 The carols are playing, the decorations are up and strings of lights are strung over houses with care. It all seems rather normal, but for repartnered families having a first (or tenth!) Christmas together, it can feel pretty surreal. We share Christmas with my stepson's mother.
One year he spends Christmas Eve and early Christmas morning with us and heads to his mother's for the majority of Christmas Day and Boxing Day. Vice versa the following year.
After 12 years and two other children, I still can't decide which is more difficult. Having the joy of Christmas Eve with all of the spine-tingling Santa expectation and early morning waking to presents only to be followed by the letdown of him leaving for the rest of the day.
His absence a niggling presence in all that we do the rest of the day. Or the alternative of waking up to Christmas morning without him and having the long (feels-like-forever) wait until he gets home to let our family's 'real' celebrations begin. [Read More…]