by Lori Pelikan Strobel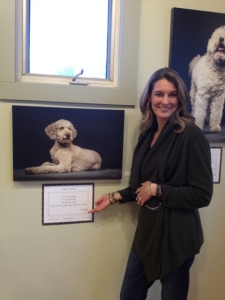 The night before the photo shoot, I made sure he had a bath. I brushed his teeth and trimmed his hair so you could see his eyes. The next morning when I said, "We're going for a car ride," Louie ran to the door and waited patiently. I packed a bag of his snacks and favorite toys. Finally we were ready. Louie, my dog, was ready for his first professional photo shoot.
I am an empty nester and Louie is my third child. I admit it. Louie has replaced my children – my husband knows it, my kids know it, and Louie knows it.
I love stopping at the pet store to buy little treats and toys for him. He also receives a monthly BarkBox of surprise toys and treats. My phone is filled with pictures of my dog. I feel like a new mom as I take pictures of every new thing he does or encounters.
He sleeps, I take a picture. He looks cute, I take a picture. He plays with a toy, I take a picture. It's his birthday … well, you get the picture! [Read More…]