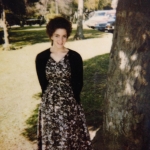 Ever since I was a little girl I wanted to be an actress.  I did plays in my youth with high school, community theatre and even in college.  Then, in the early 90s, I moved to Chicago and got an MFA in acting.
In 2000 I started the new millennium in Los Angeles with the hopes of using my degree to succeed as an actor.  I had some good auditions, did a bit of theatre, but suffice it to say, making a living as an actor in Los Angeles was not my path.  I often say the best part about my LA acting career was meeting me husband.  We met at an audition in 2000, got cast in the play together, our showmance became a romance, and we've been married a little over 11 years now.
While pursuing my acting career, I always had steady jobs, needed to pay the bills.  I fell into legal assisting and, prior to becoming a stay-at-home mom I worked at a law firm for over 9 years.  It was a great job.  Since our journey to The Littlest E took such a long time, and I had the lower paying job, I got to be the one to stay home.  It was a tough transition from workforce to momforce, but over time it clicked.  I've loved being at home, and kept myself busy taking care of our son, running the house, serving on the board of a nonprofit, writing for an online magazine, and writing my blog and having other creative endeavors.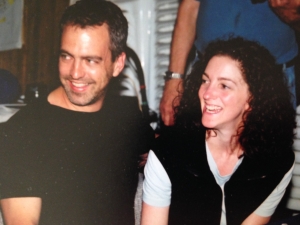 It was never my plan to stay home forever and two years ago I did some part time work for an attorney I knew.  He then opened his own firm and I began to work for him there.  As with most of my jobs, I didn't really think about a "career," but working as a means to an end.  When I took on that job, I didn't plan very well and bit off more than I could chew.  Every hour my son was in school, I was working, and I didn't have extra help.
All the things/tasks I had done while The Littlest E was in school, had to be pushed to other times and there was absolutely no time to breathe let alone think about anything.  On top of that, I thought I'd be doing different work at that job and ended up doing work I didn't like.  But, I made a commitment and enjoyed the extra capital from that part-time job.  Well, the Universe did for me what I couldn't for myself and I was laid off 4 months after starting.  What a blessing that was!
After the debacle of that job, I did some reflecting and soul searching.  What do I want to do?  What are my strengths and weaknesses, where do I want to be, full-time, part-time?  Do I want to be in an office?  Can I even get a job?  Lots of questions posited.  Maybe it's age or being in a good place personally, but I feel like I have choices, like I get to create how I want my work life to look, at least for now.  In the fall, The Littlest E is going to kindergarten.  Why not get back to work now, and by the time he goes, I'll be well into the workforce.
Again, the Universe provided for me.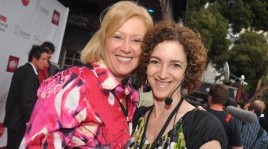 My BFF in LA Peggy Sweeney-McDonald has an event company (Superstar Events), and I worked at an event company when I first moved to LA prior to the law firm job.  We are working together to grow her business.  It's new and exciting and invigorating!  Loving putting it all out there to the Universe.
Spring is fast approaching and there seems to be new energy in the atmosphere that gives me new energy inside.  There are lots of possibilities.  I like to keep several irons in the fire, so am working on other things while working on the event business.  It's time to work.  I look forward to it and can't wait to actually do our first event, or have my project sell, or if necessary get a regular "jobby job" as my son's class calls it.  We'll see how it goes.  Life is definitely an adventure!"
© 2015 Melanie Elliott