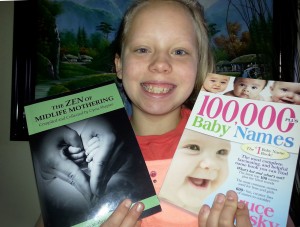 Should We Take the Only Thing They Have Left?
                                                          By John Simmons
Perhaps we should. My wife and I decided that it was the right thing to change our children's names as we adopted them. This happened across the board, from Jack, who was only a month old when he joined our family, clear up to Emily who was fifteen.
That really upsets some people. My kids? Not so much. Recently a mom-blogger voiced her disagreement and so I decided to find out what my adopted children really thought. We had never talked about it before.
Whether or not I understand how it feels to have my name changed, my children do.  (My eighteen-year-old with Down syndrome could have been asked the question many times and would have provided contradictory answers, so I'll leave him out of this particular story.) The children I questioned range in ages from twenty-two, down to nine. Four of the five said they preferred getting a new name. The youngest, my nine-year-old son, said, "I wish I still had my Russian name, but it's okay….
Each of our five children from Russia bear the names of ancestors of either Amy or me, who left their native lands and migrated to the United States. We have used the stories of those ancestors to show our children that they are not the only ones in our family who left native lands behind. We teach them that emigration is never easy, but that with hard work, it can be worth it. Our children know that our reasons for changing their names were based on love, and wanting [Read More…]