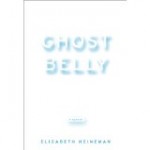 "I am a fertility goddess," I told Glenn. "First I get pregnant with a woman, then I get pregnant at forty-five."
"Indeed," Glenn said.
"Yes. If I'd lived my whole adult life with men, and at an earlier time, when they didn't have such good birth control, I'd have six kids and six abortions behind me by now." I am a historian of women and sexuality, and such people have no illusions about how women used to control their fertility.
"Good thing Julia saved you from that fate," Glenn said. [Read More…]