Regular Contributors
Cyma Shapiro

Cyma, 55, is the writer and creator of NURTURE: Stories of New Midlife Mothers, and the creator of MotheringintheMiddle.com. NURTURE, the traveling art gallery show, features a collection of stories, told through words and photos, of women from across the country who chose motherhood over 40. Both endeavors are intended to celebrate midlife mothers – women choosing motherhood over 40 through adoption, IVF, natural childbirth, surrogacy, fostering, guardianship and blending stepfamilies. A former journalist, now an online contributor, blogger, and businessperson, Cyma brings years of varied personal experience to all her endeavors. In addition to being a mom to 8 and 10-year-old children and 28 and 30-year-old stepchildren, this is her latest 'baby!'
Michelle Eisler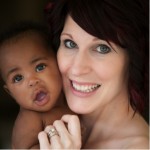 Michelle, 42, became a mother at the age of 38 through the incredible, taxing, emotional crazy beautiful ride called adoption. Having worked as a restaurant hostess, fragrance demonstrator, visual merchandiser, and spa manager she was intent on going to return to work after her maternal leave was up. Today, Michelle is now a SAHM (stay-at-home- mom) who loves to cook, read and has learned a lot about food intolerances, specialty baking and label reading since her daughter arrived. In addition, she loves to do laundry half way, run the dishwasher but not empty it, and pretend she's not home when the doorbell rings because she is horrified to be seen without make up.  She hopes that her entrance into MotheringintheMiddle.com will be the start of a beautiful thing.
Valerie Gillies
Valerie, 55, is a licensed family therapist and EMDR clinician. She and her husband of 30 years have five children, aged 16-31. She became especially interested in a holistic approach to behavioral health after they adopted their youngest at age nine. Since then she's been trying to learn as much as she can about neuroplasticity and healing trauma. She is working on her Master's in Nutrition, and writes on her adoption/attachment blog: www.whirlingmoms.com whenever she has the chance.
Amy Wright Glenn

Amy earned her MA in Religion and Education from Teachers College, Columbia University. She taught in The Religion and Philosophy Department at The Lawrenceville School in New Jersey for over a decade. While at Lawrenceville, Amy was the recipient of the Dunbar Abston Jr. Chair for Teaching Excellence. She is a Kripalu Yoga teacher, a DONA certified birth doula, and a hospital chaplain. Her work has appeared in International Doula. She recently published her first book: Birth, Breath, and Death: Meditations on Motherhood, Chaplaincy, and Life as a Doula. She is a 40-year-old mom. Amy loves being able to stay-at-home and nurture her 20-month-old son.
Andrea Lynn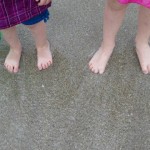 Andrea, 40, a Toronto writer, is mother to Claire, 5, and Anna, 3. She credits the international organization "Single Mothers By Choice" with informing and inspiring her journey to motherhood.
 Marc Parsont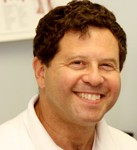 Marc, 52, together with his wife of seven years, is a parent to a four-year-old daughter and a five-year-old son, born 13 months apart. A nationally certified massage therapist with 17 years of experience, Marc resides in the DC Metro Area. His previous incarnations involved work in the hotel and convention industries. Marc loves to cook, watch bad television, read Sci-Fi and murder mysteries. He collects way too many things and is not allowed to fix the plumbing in the house anymore.
Liz Raptis Picco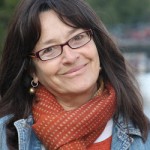 Liz, 59, is a writer and blogger at www.stretchmarks.me, featuring Stretch Marks, her memoir about infertility, adoption, and writing. Her blog showcases her guacamole with feta cheese background (Mexican mother, Greek father, raised in a border town) and offers an edgy, no-holds-barred perspective. She and her husband live in Northern California with their two teenage sons. When she's not writing, she works as a health education consultant and translator. She's an alumni and active member of Hedgebrook, a writer's residency whose mission is Women Authoring Change.
Jane Samuel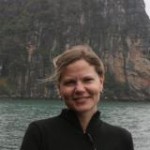 Jane, 50, is married and the mother of three girls. A litigation lawyer by training, she put her license on hold to move to Asia with her family in 2005. Now back in the US, she writes and parents her children from their home in Kentucky. A reluctant member of the Sandwich Generation, she has also assisted in the care of her parents. Her work on travel, ex-pat living and adoption has appeared in the Singapore American Newspaper, Adoption Tdoay, and the adoption anthologies: From Home to Homeland and Our Own – Stories Celebrating Adoptive Families. She blogs weekly at Bluegrass Moms: http://www.kentucky.com/1198
DeAnna Scott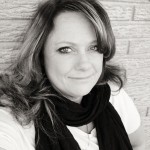 DeAnna, 46, is the mother of twins, Robert and Pheobe (born via a traditional surrogacy in June 2013) and wife of 18 years to husband, Rob. DeAnna works p/t in the corporate world, p/t in photography and full-time as mom! Prior to motherhood, she was active in little dog rescue. She lives in Ventura, CA, with her seven Chihuahua mixes and with three cats and four doves thrown in for good measure. 
Ellie Stoneley

Ellie, 49, became a mother for the first time following IVF treatment in England and Spain at the age of 47 3/4. Her world is now ruled and brightened by her miraculous daughter, Hope. Californian by birth, Ellie is based in the UK where she is a passionate advocate of breastfeeding, baby-led weaning and trusting your own instincts when it comes to motherhood. Ellie is a writer; her blog Mush Brained Ramblings http://www.crazypregnantperson.com   followed her pregnancy and the traumas leading up to Hope's birth, and continues through her first year of motherhood. Ellie also writes for the Cambridge News, and contributes to blogs on the subject of being an older first-time mother. She is a social media marketeer, researcher, champion of local and the underdog, and has worked with the UK Government and the Prince of Wales to support local communities to thrive. Ellie has volunteered with transformative projects locally in her home town of Cambridge, and in China and Madagascar and enjoys sunshine, Bruce Springsteen and margaritas … and hanging out tiny vests and dresses on the washing line.
Guest Contributors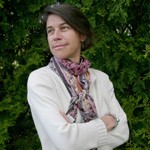 Josie Iselin, 51,  is the photographer, author and designer of seven books, including Heart Stones, Beach Stones, Seashells, with new projects in development in her San Francisco studio, Loving Blind Productions. Josie holds a BA in Visual and Environmental Studies from Harvard and an MFA from San Francisco State University.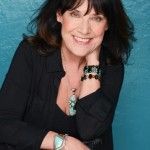 Beverley Golden is a freelance writer and songwriter from Toronto, Ontario.  Having written everything from full-length magazine articles to song lyrics, she loves to research, design and build stories. Her upcoming memoir, Confessions of a Middle Aged Hippie, combines her anecdotes from experiences in the entertainment industry, coupled with stories of survival, from a lifetime lived with health issues. You can currently find her writing at the Huffington Post and Intentblog.com among others.

Rosemary Lichtman, Ph.D. and Phyllis Goldberg, Ph.D. are family relationship experts who deal with marital stress, acting out teens, aging parents, boomerang kids or difficult daughters-in-law. They can be found at http://www.NourishingRelationships.blogspot.com Visit http://www.HerMentorCenter.com to learn about "Taking Control of Stress in a Financial Storm."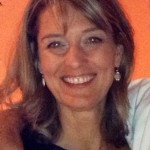 Lori Pelikan Strobel, forever 49, lives with her husband of 27 years. She is also a mother to two adult daughters and a dog named Louie. She is a member of The Society of Children's Book Writers and Illustrators. Lori's work experience has ranged from pharmaceutical sales representative, Pilates instructor, community college teacher, to real estate agent. Her favorite job has been, and will always be, mom. You can currently find Lori walking her dog, Louie, or working hard on her upcoming children's book series based on Louie. Lori can be found at: www.bookbodysoul.com.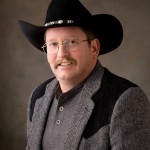 John M. Simmons, 49, is the award-winning author of The Marvelous Journey Home and To Sing Frogs. Both books are based on adoptions from Russia. Orphans and orphanages changed Mr. Simmons' entire view on life. He recently resigned from the position of President/CEO of White Knight Fluid Handling, Inc., a company that he started, so that he could spend more of his time focusing on orphan and adoption awareness. Simmons is Chairman of Ele Lembra (He Remembers), a 501(c)(3) public charity that assists children as they age out of orphanages. He can be found at www.johnsimmons.com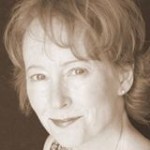 Maggie Lamond Simone, 51, is a national award-winning columnist and author. Her books include From Beer to Maternity, a USA Book News Finalist for humor, and POSTED! Parenting, Pets and Menopause, One Status Update At A Time. Her essays are included in "P.S. What I Didn't Say" (2009), multiple "Chicken Soup for the Soul" editions, Cosmopolitan magazine, and Notebook: Magazine (Australia). She is a professor of journalism and public speaking at SUNY Oswego, Oswego, N.Y., a monthly columnist for Family Times in Syracuse, N.Y., and a blogger for The Huffington Post. She has a 14-year-old son and a 12-year-old daughter.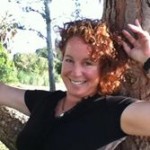 Wendy Sue Noah is 46 years young, and a single mom of five children ranging in age from 6 – 14 years.  She is blessed to have a home office with several clients, working in the Social Media world. Her personal slogan is "Social Media with a Conscience."  The flexibility of a home office allows her to be the supportive and loving mom she chooses to be, which includes retrieving her kids from the nurse's office when sick, attending her children's award ceremonies, or volunteering to speak at their school's "Career Day."  As for cooking and cleaning, she gets by OK but prays for enough money for a nanny helper someday!  Wendy can be found at: http://xeeme.com/wendysuenoah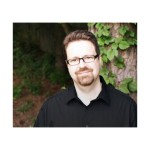 Austin Wimberly, 40, is the adoptive father of four children from Russia. Inspired by his adoption experiences, his first novel, Sobornost, was published in 2012 and was a quarterfinalist for the 2013 Amazon Breakthrough Novel Award. He lives in Alabama with his wife, four children, a chocolate lab and black cat. When he isn't earning a living as a software engineer, parenting, or keeping peace between the dog and cat, he writes. He can be found @ http://www.austinwimberly.com. Sobernost can be found on Amazon, Kindle, etc.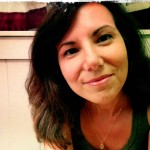 Barbara Herel, 49, writes the Improv Mom blog on adoptivefamiliescircle.com. She is also the producer and curator of the web series "OpenAdoptionTruth.com." The series gives voice to first mothers, adoptive mothers, adoptees, and other family members as they candidly share their open adoption stories – all points of view are welcome. When not pondering her demise, interviewing or writing, you can find Barbara dancing around the house to "My Sharon" with her daughter, adopted domestically. She's also a huge fan of job/walking or "jawking," and never misses a wellness appointment. She can be found @  http://www.adoptivefamiliescircle.com/blogs/blog/us_adoption/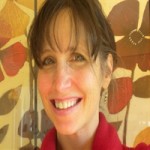 Lora Freeman Williams, 45, is a writer and life coach in Boulder, Colorado. She has recently completed the book The Wilderness of Motherhood: A Memoir of Hope and Healing, to be self-published in 2014. http://www.wildernessofmotherhood.com

Previous Contributors
Deb Adrian, Nancy Alspaugh-Jackson, Julie Donner Andersen, Cindy Bailey, Kathy Caprino, Patricia Cohen, Douglas Crawford, Pamela Cytrynbaum, Ilana DeBare, Mia DeBolt, Dr. Barb Depree, Niki Dewart, Vivian Diller, Alice Domar, Ramona Duoba, Janice Eidus, Michelle Eisler, Cheli English-Figaro, Len Filppu, MeiMei Fox, Lisa Garon Froman, Julia Garstecki, Jenilyn Gilbert, Beverley Golden, Jan Graham, Elizabeth Gregory, Barbara Hannah Grufferman, Donna Henes, Barbara Herel, Randi Hoffman, Karen Hug-Nagy, Josie Iselin, Cynthia Wilson James, Fay Johnson (CSP), Nancy Davis Kho, Serena Kirby, Casey Kochmer, Linda Anderson Krech, Maddisen Krown, Lori Luz Lavender, Lauri Leadly, Suzanne Braun Levine, Evelyn Lim, Karin Lippert, Janet Madsen, Jennifer Magnano, Karen Maezen Miller, Denise Mooney, Joely Johnson Mork, Denise Naus, Robin Gorman Newman,  Susan Newman, Peg O'Neill, M.D., Wendy Sue Noah, Adam Pertman, Lisa Qualls, Heather Rancourt, Lewis Richmond, Winter Robinson,  Jane Samuel, Carolyn Schweitzer, Lori Shandle-Fox, Ann Sheybani, Deborah Siegel, Joanie Siegel, John Simmons, Maggie Lamond Simone, Kris T. Smith, Rachel Snyder, Lori Pelikan Strobel, Aleta St. James, Shana Sureck, Flora Sussely, Laura Sussely-House, Karen Synesiou, Stephanie Tillman, Tina Traster, Jamie Walters, Linda K. Wertheimer, Jo Beth Young