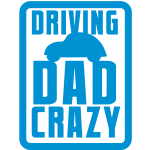 I do not own my life anymore.  I drive to soccer.  I drive to karate. I drive to school.  I drive to the doctor's office—frequently.  I drive to fix the cars that drive the kids to soccer, karate, ballet and yoga.
I drive to the grocery store.  I drive to the grocery store.  I drive to the grocery store again.
I am being driven insane.
I cook, but they don't eat what I cook.  That includes my wife and my children.  If I do cook what they like to eat, they aren't hungry.  If they are hungry and I cook what they like to eat, there's a) not enough b) too much c) it's too dry d) it's too moist or e) all of the above.
They want to help cook, but won't eat what they cook, even though they like what they cooked and they did cook it.  When they cook it, if they eat it, they may or may not finish what they started to eat.
They may or may not clean up what they did or rather what they didn't eat.
When they did eat, they should have used their knife and fork, but instead used their fingers.  When they were caught eating with their fingers and told to use a knife and fork, they didn't want to eat anymore because it was a) not enough b) too much c)  too dry d) too moist or e) all of the above.
Someone has to do the dishes.  Guess who?  I do the dishes daily, sometimes hourly.  Even if I'm not cooking, I'm doing dishes.  As a matter of fact, I seem to be washing more dishes than we actually have.  Am I spontaneously combusting silver ware, plastic tops that don't have plastic bottoms to fit on and plate after plate of dried on food?  Where are all the damn plates coming from?
Then there's all their clothing.  The kids have more clothes than a Broadway production of Cats.  They wear clothes once and sometimes not even that much.  The kids change their clothes when they get wet or get a stain or get a wet stain.  They change when they come home from school, play dates and trips.  They try on clothes and sometimes they don't try on clothes.  Their grandmother buys them more clothes.  They were on sale.  They could go all month without duplicating their wardrobe.
That's why I do laundry, lots and lots of laundry. I do laundry in the morning, afternoon and in the evening.  We go on vacation; I do laundry.  We visit friends and family when we're traveling on vacation.  I do laundry.  We've been to friends houses for lunch or dinner and wound up doing — laundry.
I buy laundry detergent in the economy jeroboam size. I almost buy as much laundry detergent as I buy tissues.  Tissues or rather the lack of tissues prove that black holes exist.
Otherwise, how can you explain how 20 boxes of tissues disappear in a matter of minutes.  Even with the babysitter and the dog, we only have six noses in the house.  Where do the tissues go?  Is there a tissue heaven?  Is someone stealing our tissues?
Someone is stealing library books too.  I know this because neither of my children can find their library books to return to the library.  I could go on, but I have to drive the kids to Sunday School.