by Barbara DiGangi and Meredith Silversmith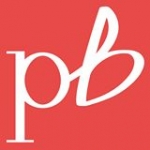 If your child has challenging behavior, where do you turn?  Typically, we look to professionals at school or in the community.  You might start with an evaluation, enroll your child in a program, or even qualify for in-home services, depending upon where you live.
But, what happens when the professionals don't help?  When they think they know what to do, but are actually making things worse?  What if what works for some kids doesn't work for yours?
That's what Barbara and I asked ourselves.  Every day.  For four years. [Read More…]